Testimony videos can make a huge impact when it comes to business. Everyone wants to know how your current clients portray your services and if they would be likely to recommend you.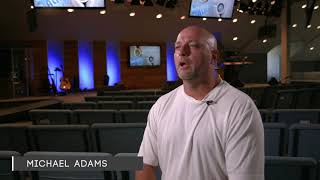 ​​It's not very common though that we get to do an actual "testimony" video. The Church on Strayer needed a hand producing a video for one of their services so we jumped into action! We got the call on a Friday that they needed a video for service the next day.

We ran out with some of our equipment and shot this short testimony video for them of Michael who has completely changed his life around.

Customer testimony videos sell products and services far better than you ever could with your own words. Need a customer testimony video for your business? No problem we can produce one for you!